We have a diverse team of highly experienced recruiters working hand-in-hand with our US partner Rangam Consultants Inc. To ensure speedy recruitment, we use the sophisticated resume searching algorithms of SourceProsTM, a state-of-the-art applicant tracking system developed by us.
We are in the middle of expanding our staffing services in India, the Philippines and the United Arab Emirates.
We at RIPL work with the clients' various departments (Procurement, Legal, Risk and Compliance) to make sure we have: 1) proper standards during the vetting process and 2) policies and processes in place to execute the requirement. We understand how important it is for the clients of any SOW practicing firm to secure the right resource for any project and while knowing:
What the goal is
How to meet it
When to deliver
Our approach is holistic and our motto is Defined Task, Deliverable Outcome.
Finance, Banking & Insurance
Public Sector & Government
Compliance Analyst
Trade Operations Representative
Client Service Representative
Finance Analyst
IPAM Engineer
Accounts Executive
HR Analyst
Events Contractor
Operations Representative (KYC)
Admin Assistant
Communication Associate
Network Security Specialist
IT Project Administrator
Service Delivery Analyst
Treasury Services Advisor
Transition Manager
System Engineer (HVD)
Apps Programmer
Understand our clients' industry, processes, brand and culture
Modify our processes to help support our clients' specific needs
Diverse team to serve all positions, regardless of duration or profitability
Excellent retention scores
50 qualified candidates submitted daily (3-5 candidates per requirement)
A cutting-edge technology infrastructure that supports quick response
ISO 9001:2008 certified
Centralized database of over 40,000 qualified candidates
Subscribed to the best-in-class job portals
CWO (Contingent workforce outsourcing) staffing process flow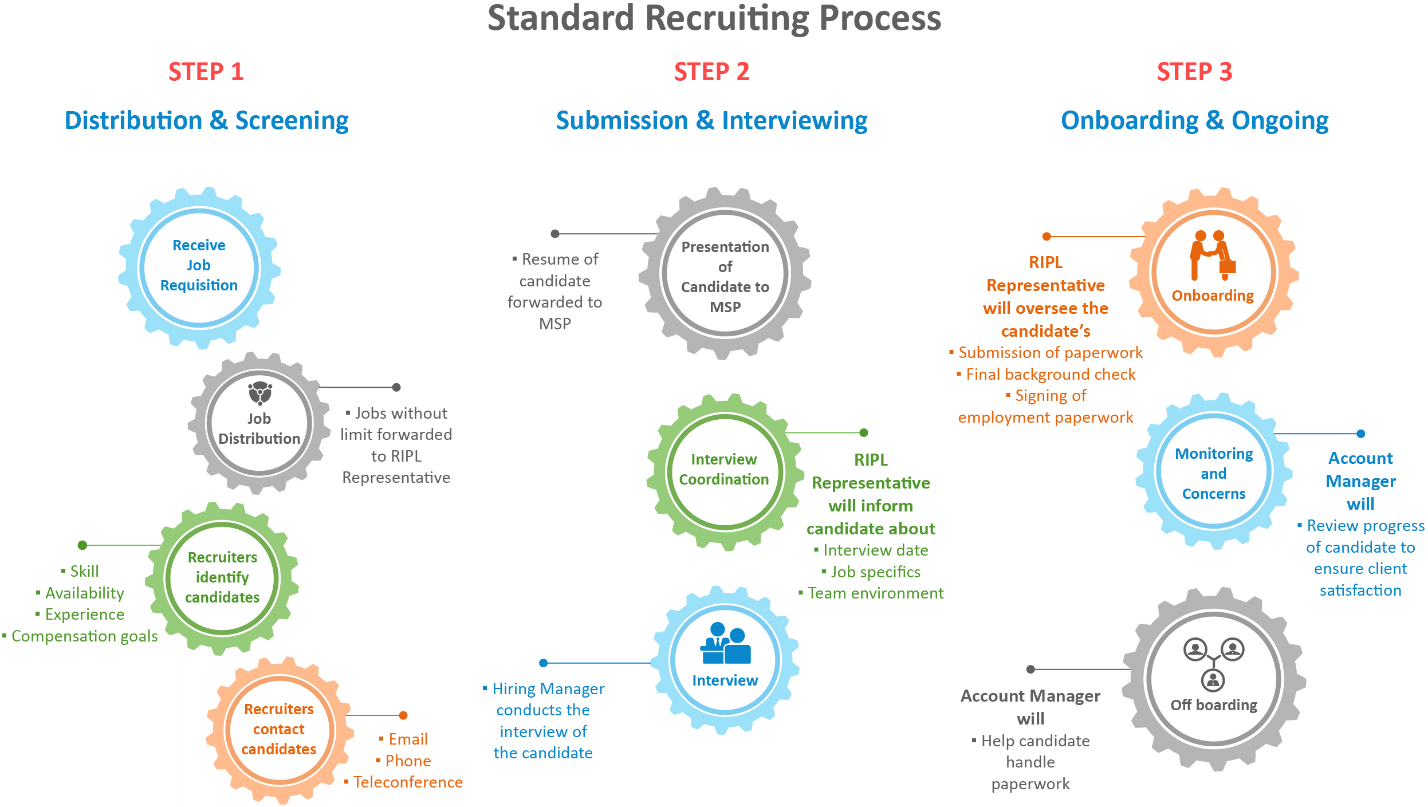 Permanent staffing process flow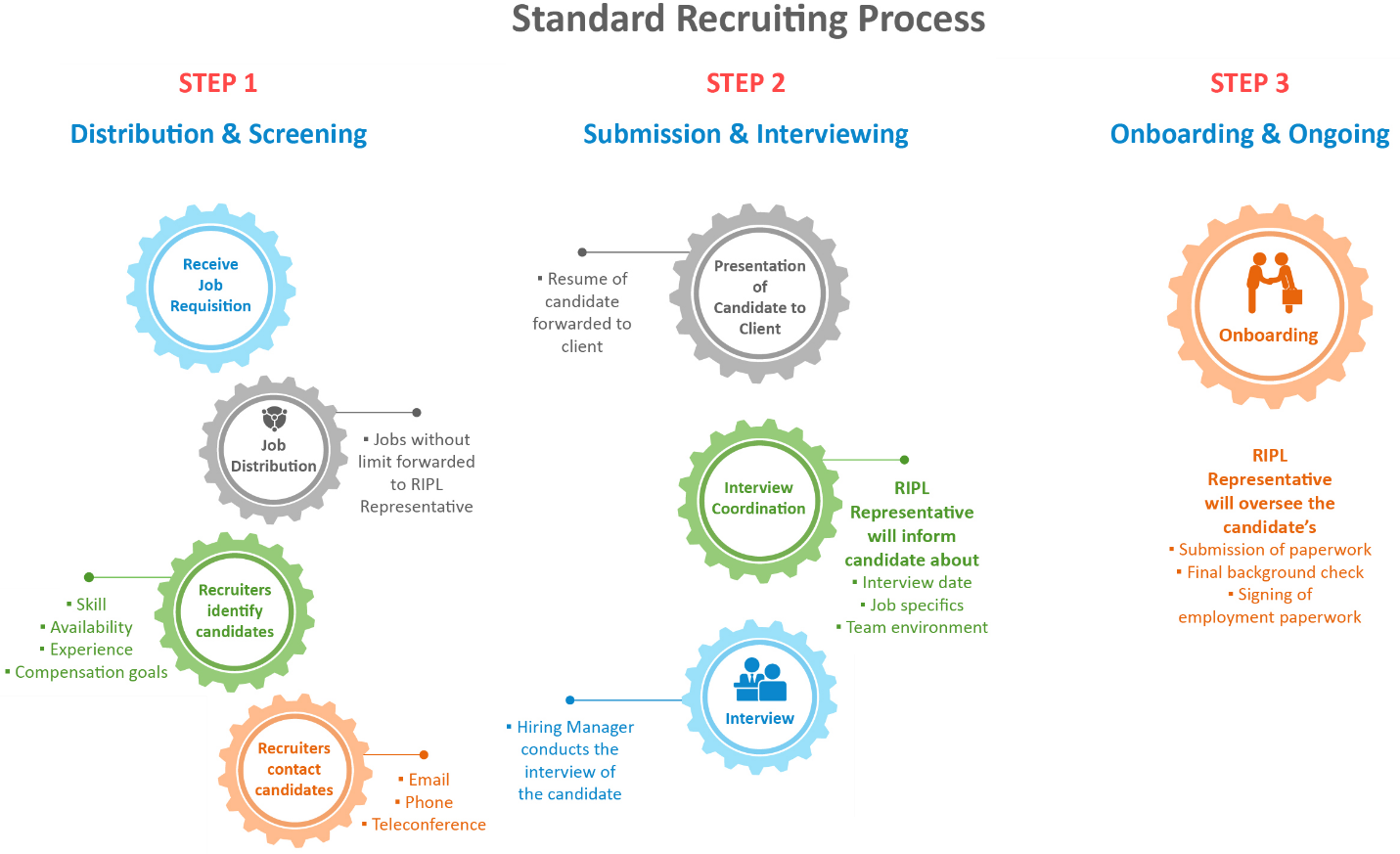 Recruitment life cycle